Charlotte Home Prices Keep Rising That Means More Challenges For Buyers And Sellers
Charlotte, NC (Ely Portillo/The Charlotte Observer)
Every month it seems the Charlotte home market can't get much tighter, then every month, it does.
That's the conundrum bedeviling home buyers, sellers and real estate agents this spring. Prices are spiraling up fast, and the number of homes on the market continues to plunge.
The latest numbers from the Carolinas Multiple Listing Services show those trends accelerated in April, even as demand from buyers remained strong.
The median home sale price in the Charlotte region rose 7.4 percent from the same month a year ago, to $240,000.
The average sales price, a measure that puts more emphasis on high-priced home sales, rose 8.1 percent, to $292,158. For comparison, five years ago, in April 2013, the average sales price rose just 1.1 percent in a year.
"It's good to see year-over-year sales this past April increased slightly over last year's sales; however, sales activity remains slow this spring and lagging behind previous years with tight inventory impacting home prices," said Charlotte Regional Realtor Association President Jason Gentry.
At the same time as prices rose, the number of houses on the market plummeted almost 23 percent in April from the same time last year. That means there are only about three-fourths as many houses for sale in the Charlotte region, further fueling rapid price increases.
As a consequence, homes are also selling faster: The average house spent just 44 days on the market in April, five days fewer than last year. For comparison, homes were spending an average of 101 days on the market in April 2013, more than twice as long.
There are just over two months of supply on the market, down from almost three months last year. That's only a third of the six months or so of supply that used to signal a "balanced" market.
Although prices have shot up, many buyers remain reluctant to put their houses on the market, because with so few properties available they fear it would be difficult for them to find somewhere to move, real estate agents say.
Inventory is even tighter in the city of Charlotte. The April numbers show just 1.4 months of supply, which means if there were no new listings, the housing market in Charlotte would be sold out in about six weeks.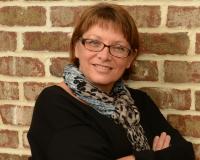 Author:
Marie Schyberg
Phone:
704-763-1426
Dated:
May 9th 2018
Views:
235
About Marie: Swedish Realtor® licensed in NC & SC, with domestic and international relocation experience and exp...