Why You Should Employ A Real Estate Agent When You Buy A Home
Are you planning to buy a home and wonder if you really need a buyers agent, well, we suggest that you employ one, you'll get the services paid by the seller. Seller's agent splits the commission with your agent and you're not paying a dime. It's a no brainer actually!
Here are some of the things we as buyer's agent can do:
Find the right property. After you have decided what you are looking for and what you can afford, the agent will schedule appointments to tour homes that fit the bill. The agent can also explain the ins and outs of various properties and neighborhoods to help you decide which home is right for you by explaining the pros and cons of various options.
Negotiate the offer.The buyer's agent will discuss and may also advise you on an appropriate price to offer and present it to the seller's agent. Then they will negotiate on your behalf and write up the contracts for you. This is where the agent's experience in negotiating deals can save you money and help you avoid pitfalls like a fixer-upper that's more trouble than it's worth.
Recommend other professionals. A buyer's agent should also be able to refer you to reliable mortgage brokers, real estate attorneys, home inspectors, movers, and more. This can also help expedite each step of the process and move you to a successful sale all the faster.
Be the transaction coordinator.Once under contract you'll have many people involved that needs to get or give information, make decisions, answer questions or solve an issue. Your buyer agent will be in the middle of all the activities and people and will be coordinating the project moving forward towards the closing.
Help overcome setbacks. If the home inspector's report or appraisal brings new issues to light, a buyer's agent can advise you on how to proceed, and then act as a buffer between you and the sellers or their agent. If negotiations become heated or hostile, it's extremely helpful to have an experienced professional keeping calm and offering productive solutions.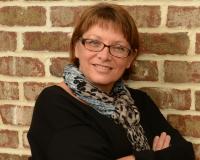 Author:
Marie Schyberg
Phone:
704-763-1426
Dated:
October 25th 2017
Views:
62
About Marie: Swedish Realtor® licensed in NC & SC, with domestic and international relocation experience and exp...